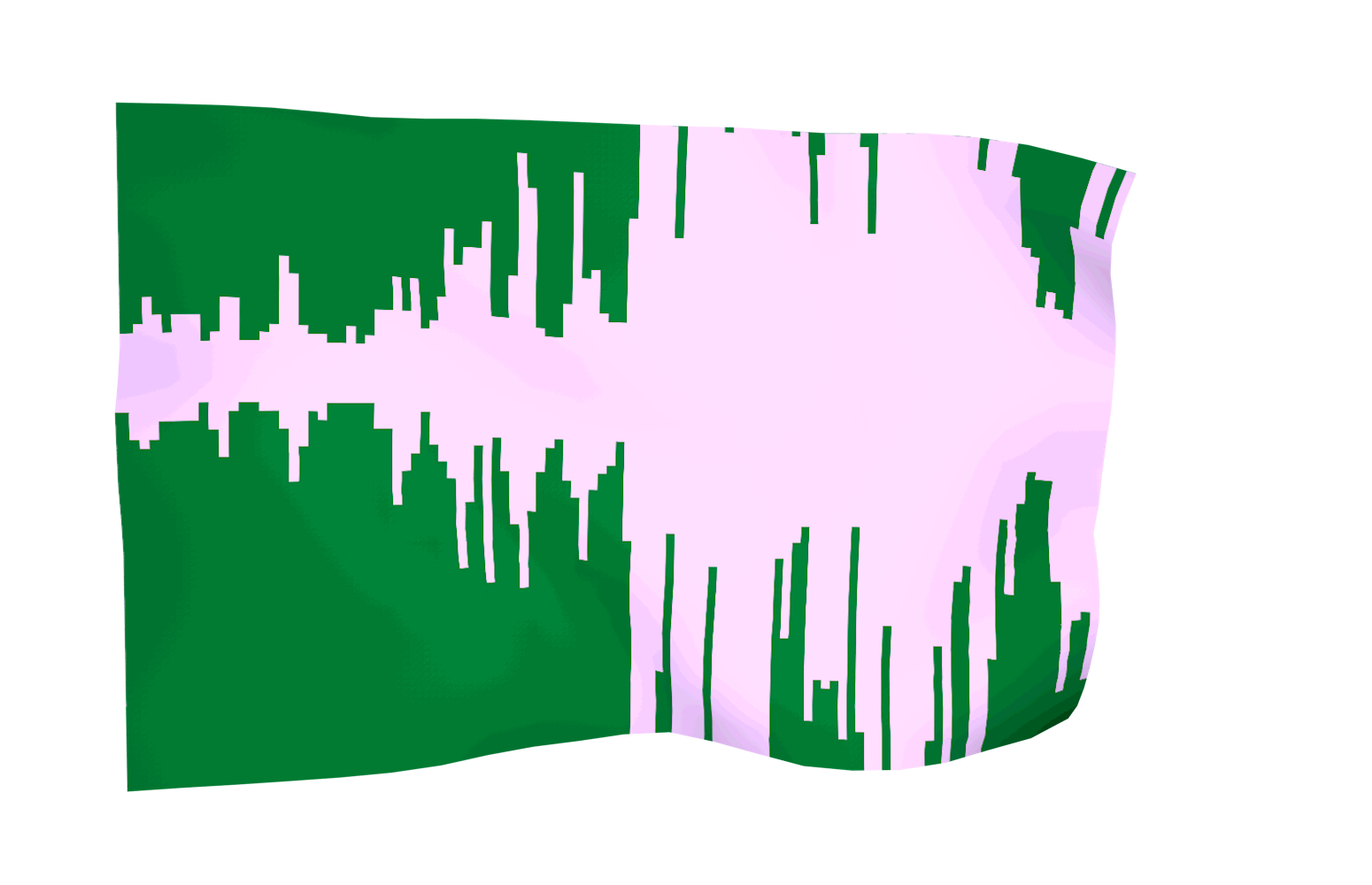 ---
The Koel Flag is a visualisation of an audio recording of 2 minutes and 20 seconds of the dawn chorus from the forest next to my house. During the COVID lockdown I had a surprising number of friends from around the world starting to get interested in birds. From New York, the UK, and South Africa, friends started sending me blurry pictures and audio recordings of birds for me to identify. My South African WhatsApp group got pretty heated at times over questions of identification. With nothing else to occupy our competitive urges and literally nowhere else to go, backyard birdwatching was elevated to unprecedented daily importance.

The flag should be accompanied by the audio file. The viewer can look at it and match the sounds coming from the bush to the waveforms. As a symbol of 2020, it celebrates a revival in the appreciation of the natural world. All of us with time to sit quietly and wonder - who or what is making that noise?

The repetitive metronomic sound is being made by a Koel. Hence the name of the flag.



---
Biography

Richard Bullock began his creative journey as a copywriter in Sydney. Having become ECD/Partner at 180 Amsterdam in 2003, Bullock changed tack, and became a full time film director in 2009. His latest project – a feature length documentary called RUN, following the Athlete Refugee Team over a 3-year period – is currently streaming in more than 50 countries.



---
︎︎︎View full size artwork