---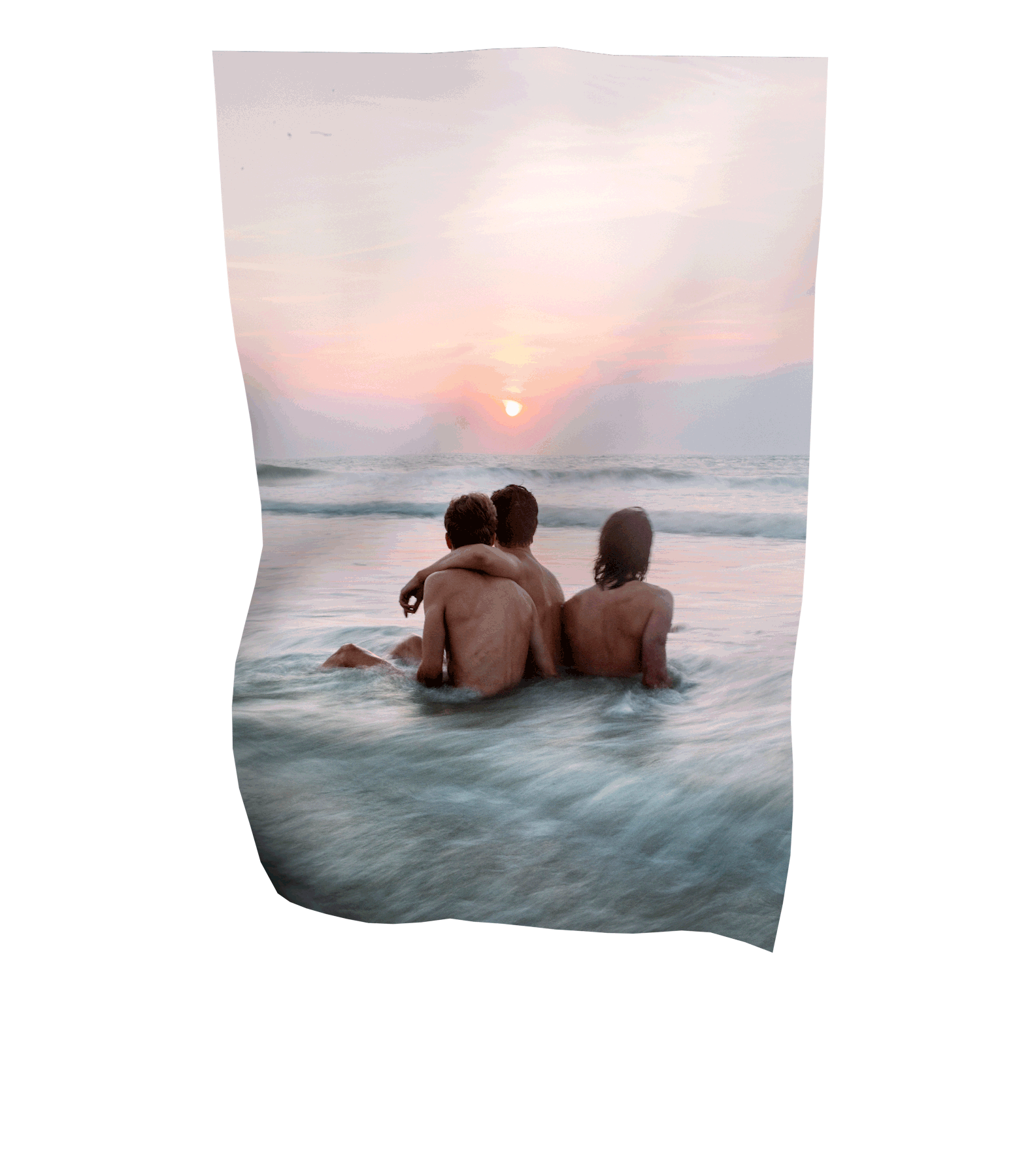 ---
This photograph shows three friends being at total ease in the surf on an island. The work is taken during quarantine, a time in which me and my friends reevaluated the nature we are a part of. Since there is more time to contemplate, space has opened up to reflect on everyday practices and living standards, and, subsequently, how our way of living has an effect on the natural world.

Where normally time felt scarce, it suddenly was in abundance. Things that before didn't stand out, evolved in things we long for now. For months I spent every evening walking through fields and forests in the countryside. What fascinated me most was the visibility of the slow changes of nature, a process that usually occurs unnoticed – or at least without observing/experiencing the daily changes. It made me aware of how I used to consider time needing to be utilised in an efficient manner, always serving a profitable purpose. Whereas I now realised the intrinsic value of the most precious elements of life.

At the time the photograph was taken, we all enjoyed a few weeks at the island of Vlieland. There was no schedule, it was only us at that moment of time on the island. We watched the sunset while sitting in the sea, and this is exactly what has been captured. It served no other purpose than appreciating and cherishing the natural phenomenon. It was this moment that made us reappraise the intrinsic and aesthetic beauty of natural phenomena that were always already there.


︎︎︎Share Flag Twitter


---
Biography

David van Dartel is a Dutch Photographer, working both on autonomous and commercial projects. His work is characterised by the portraiture of his friends on the island of Vlieland.




---
︎︎︎View full size artwork