---
The Schaus Swallowtail is a large butterfly found only in my home state of Florida. It has been on the endangered species list since 1976, at times dwindling to only 74 individuals. My design is meant to replace the current flag of Florida which contains a red cross that is believed to reflect and support the Confederate battle flag. The blacked out backdrop is a symbol of antiracism. Together these elements form a new flag for Florida, representing the intersection of environmental and social reform in the American South.


︎︎︎Share Flag FB
︎︎︎Share Flag Twitter

---
Biography

Michael Leon's work lives in a unique place created by melding his DIY attitude with finely honed skills in cross-disciplinary design. Starting his career at Spike Jonze's Girl Skateboards, Leon went on to lead design at Nike SB, launched Levi's Skateboarding Collection and was lead creative at Patagonia and Sonos. Today, Michael is an independent brand design consultant.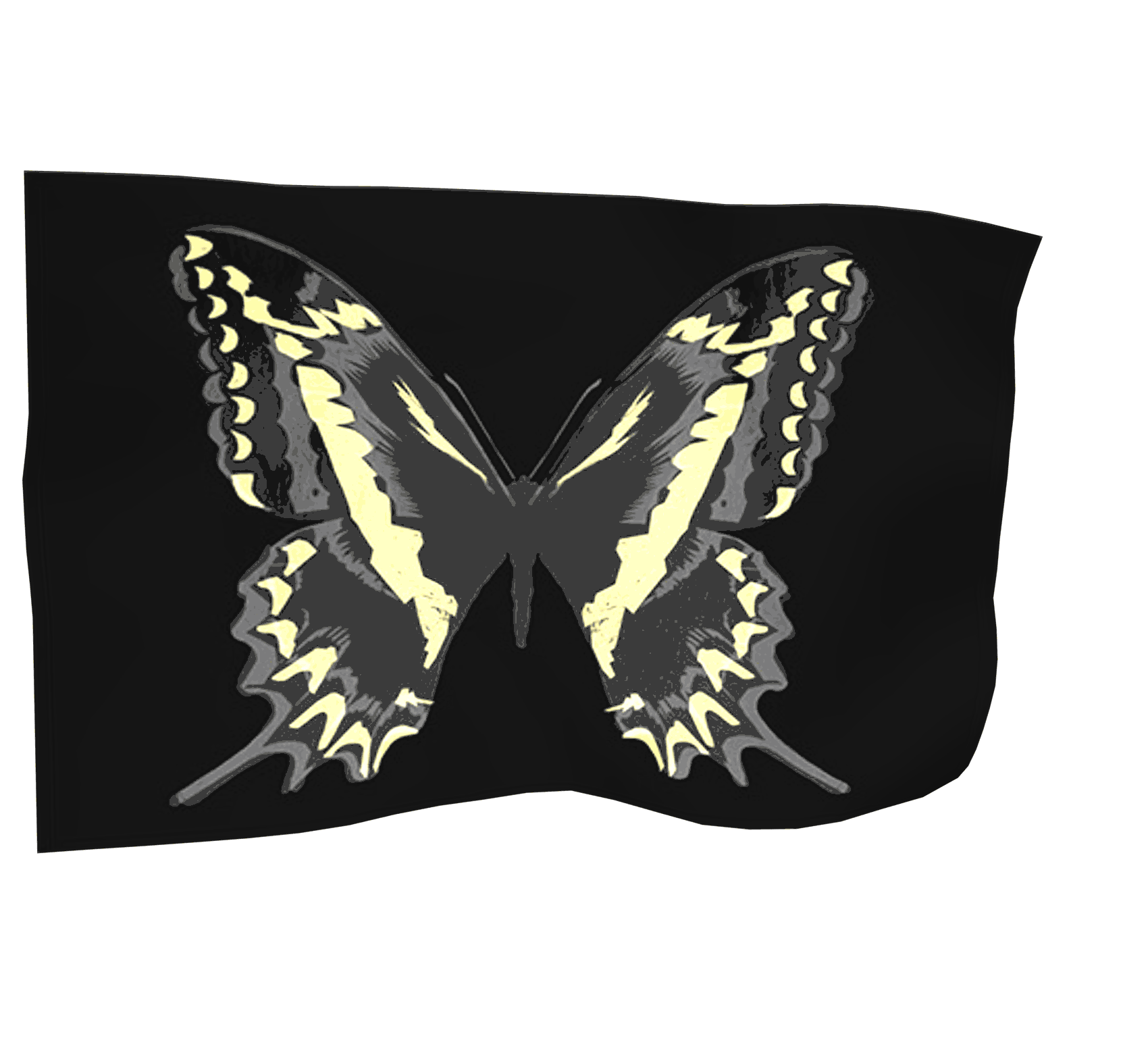 ---
A New Florida State Flag